Church without Walls is a Christian community that meets in Broughton & Brooklands in Milton Keynes.
As the name says.….it has no walls, and no regular building or meeting place.
Sometimes on a Sunday morning we're in the hall of Broughton Fields School for a relaxed family friendly get-together (Cafe Church) at other times on a Sunday morning we meet for breakfast, a reflection and walk out and about at Forest Church.
Sometimes we meet on a Sunday lunchtime at Broughton Fields School for a relaxed meal together Dinner Church).
For a more reflective time we gather monthly at St Michael's Priory for (Quiet Church)
Sometimes we meet in the beautiful medieval Church in Broughton village (St Lawrence) for worship that connects with both our past and our present, for an occasional Sunday gathering.
In the future we may meet in the school, the park, who knows…..
Our story
Here is a short video telling the story of our church community.
Everyone is welcome
Church without Walls is also a place where the walls between people can begin to come down, where everyone is welcomed and can find space to flourish.
Whether you are wondering about faith and want dip in to find out more, whether you have moved to the area and looking for an open Christian community to be part of, whether you are just looking for somewhere to belong…..
There are fun community events, there are small groups to meet and share wherever you are on the journey of faith, there is kids stuff, grown-up stuff….it will be what we make it as we explore together new ways of being Church for the 21st Century.
This is what one of the people who comes to Church without Walls said about what they are looking for in a Church community…and it sums up what we hope this community will be (and already is!).
I mix my faith and my doubts in varying degrees, I am sometimes overwhelmed by a sense of a loving caring God, I sometimes want to shout and scream against the unfairness and injustice of life and wonder how a loving God could be behind it all. (And sometimes I just want to slump into a TV induced stupor and forget about everything).

And in amongst all that, I feel pulled to create or at least be involved with little communities of fellow travellers and messy, wounded pilgrims as we wrestle with this stuff together and support each other. That's my "vision" such as it is, and I'm not always as good at that as I can be.
As a community we have recently been exploring our vision and values as we explore together what it means to be a church community in this place.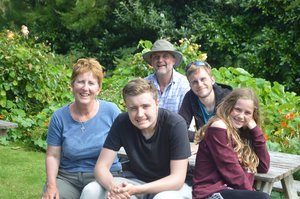 Church without Walls is led by Ruth Maxey, the Community Minister for Broughton & Brooklands.
Ruth is a United Reformed ChurchMinister and moved to Broughton in September 2013 with her family (husband Dave and three children) when she was appointed by the Walton Churches Partnership (a group of local churches) to work as a Pioneer Minister in the area.
Her aim was (and is) 'Supporting Community & Growing Faith' part of which involved establishing a new church community appropriate for the new area.
In January 2014 Church without Walls had its formal beginning as one of the churches in the Walton Churches Partnership.
The Partnership already consisted of the congregations who meet at the three church buildings of All Saints, Milton Keynes Village, St Mary's, Wavendon and Christ the King, Kents Hill - which actually has two congregations, one Catholic and one Anglican/Free Church.
All these congregations (apart from the Catholic community) are ecumenical and are recognised and supported by the Anglican, Methodist, Baptist and United Reformed Churches. The Partnership has a team of clergy appointed to serve all the congregations while each has a specific pastoral focus.
Revd Matt Trendall (Anglican) has pastoral oversight for All Saints & St Mary's, Revd Ruth Maxey (URC) for Church without Walls and Sister Yvonne Pilarski (Catholic) for the Christ the King Catholic Community.
Fr Keith Straughan (Anglican) is a non-stipendiary Associate Priest working mainly at All Saints and Church without Walls. There is currently a clergy vacancy at the Christ the King Community Church which will be filled by a Baptist Minister.
The Partnership has a Council that meets bi-monthly and consists of representatives from each of the congregations (including CWW).
The structure of Church without Walls
Church without Walls sits within the structure of the Walton Churches Partnership. Public Liability & Safeguarding Policy are covered at a Partnership level. Bank accounts are held centrally with CWW holding a separate entry within the overall accounts to enable budgeting.
When CWW began, it was entirely supported financially by the Partnership and local charities. However, as Church without Walls grows and develops, the CWW community is taking on more and more of the financial responsibilities that are involved in a church community with a view to covering the running costs in the next few years.  The long-term aim is to cover the ministerial costs by the end of Ruth's appointment (July 2023).
CWW as a new community has a loose and emerging form of church governance. During the early years, Ruth gathered a small Leadership Group around her which helped shape and guide CWW's development. In 2017 a bi-monthly gathering called 'Open Forum' was started as a place where anyone involved in CWW could come and be part of the discussions about the way forward for CWW.
At the same time the Leadership Group grew into a Guidance Group with new people being invited to be involved. As the name says, it is a group that assists Ruth in her leadership and helps guide the way forward.
A structure is emerging as CWW grows and gains confidence and it will continue to evolve as appropriate. Members of the Guidance Group and those who have other particular responsibilities within CWW currently are:
Guidance group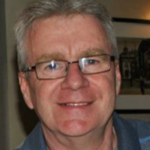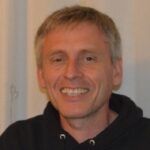 Walton Partnership Council Representative
Roger Taylor
Sue Wilson
Treasurer
Barbara Grantham (banking)
Paul Lindsay (book keeping)
Children's Advocate
Jackie Bennett
To contact Ruth email: mkcommunityministry@gmail.com