How Church without Walls works…..
 Everyone in our community has a role to play in making decisions and understanding what God would have us do. Through our different personalities, life circumstances and gifts, we are all part of the diverse community that is Christ's body the Church.  We recognise that when, at times, we disagree with each other (as we inevitably will), we want to love and respect each other in those differences and learn from them.
Church without Walls is not alone!
CWW is part of an ecumenical group of churches called Walton Churches Partnership (WCP), being part of something 'bigger' is one of the great strengths of our church. In the WCP each congregation (All Saints, St Mary's, Christ the King and Church without Walls) brings together people from all church traditions: Baptist, URC, Methodist, Church of England and more!
Diverse yet united
It's easy to sometimes think that All Saints is 'Anglican' and The Community Church are 'Baptist' and Church without Walls is just weird!! BUT all our partnership churches are ecumenical and represent all FOUR denominations—as Church without Walls does too! The diversity is a reminder of the rich tapestry of our the Christian family.
The Walton Churches Partnership Framework
WCP employs and pays ministers (either directly or arranges appointments through each denomination) and also arranges housing for them – with WCP owning the Manse at Twinflower (the housing for the Baptist Minister) and arranging other housing for its ministers through the Anglican Oxford Diocese.
WCP is also responsible for the church sharing agreements, which are the legal basis for how church buildings are shared by our congregations (not something Church without Walls has to worry about!)
The WCP Council is the decision making body and each congregation in the partnership has two representatives, our current representatives are Sue Wilson and Emma Tyler.
Meet the team
The ministry team also come from a broad range of traditions and we each have our own focus of work within the partnership. Matt & Keith are from the Church of England and their pastoral focus is St Mary's and All Saints. Ruth Maxey is a United Reformed Church minister and her focus is Church without Walls. Ruth Gookey, is a Baptist Minister, and is based at CTK Community Church.  BUT we work as a team and all have roles to play across the partnership.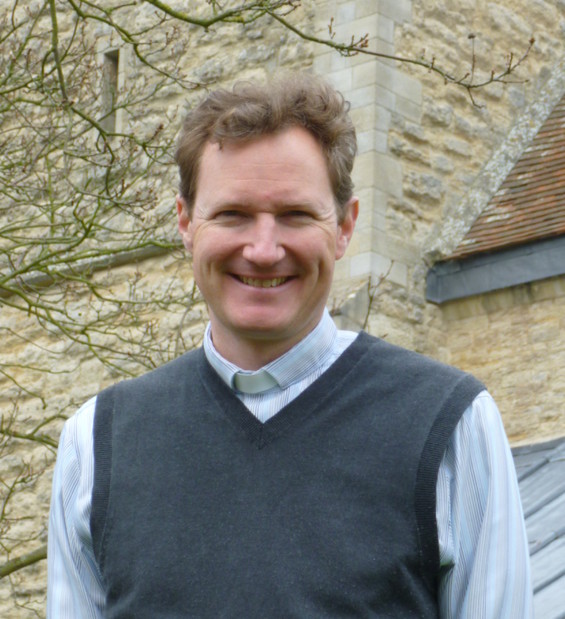 Who decides what in Church without Walls
CWW is a very new church community (we began Christmas 2013) and so our structure and decision making is something that has organically developed over time.
Since the beginning there has been a small group of people who have helped steer and guide the life of our church community, that group is called the Guidance Group. The Guidance Group is the decision making body within the community of Church without Walls (budget, vision etc) and is made up of members of the church who feel called to serve the community in this way. The group generally meets every 6 to 8 weeks.
Who's Who?
The current members of the Guidance Group are: Ruth Maxey, Peter Bennett, Dee Denehan, Larry Kavangh, Angela & Phil Kendall, Sue Wilson & Emma Tyler.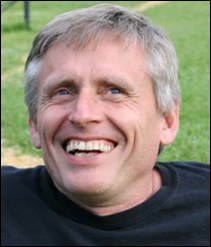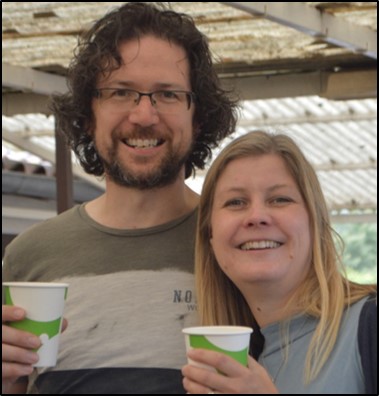 While the Guidance group has a specific role, we recognise that everyone in our community has a part to play in making decisions and understanding what God would have us do.  Therefore the decisions that are made at the Guidance Group are made in the light of wider discussions that are held at the Open Forum.
Open Forum is exactly what it says, a meeting that is open to everyone involved in the life of CWW whether they are a member or not. Open Forums are a space where we can listen to each other and through careful discussion and debate together help move forward as a Christian community.
Most Open Forum's will have a particular topic as the focus of the meeting and there will always be a time at the end of the meeting for any topics to be brought that the wider community feel need to be discussed. Members of the Guidance Group will be at the Open Forum so that when they meet, generally in the weeks immediately following an Open Forum,  the Guidance Group will be able to reflect prayerfully on what they have heard and any further decisions can happen speedily.
Therefore both within the Open Forum and the Guidance Group there will always be a desire to come to a common mind as we listen prayerfully to each other.
Working Groups
Much of the day to day life of CWW happens in small groups who take forward particular tasks, for instance the charity ambassadors plan and run the charity fundraising events. Ad hoc groups will be formed to plan and run outreach such as the My Time mornings, Relax Teens etc. Such groups function within the vision and values of CWW and will often evolve from discussions at Open Forum. There is a fluidity of structure that we believe enables openness and growth.
Finance
A church community starting from scratch is a big thing and we have been, and continue to be, supported and funded to an extent by the wider church – particularly the United Reformed Church which pays Ruth's stipend (salary) and the Church of England that provides the housing.
The other costs of running Church without Walls (venue hire, resources, day to day expenses) were initially covered by grants from the Methodist Church and support from the WCP, but now are covered by the regular giving of the Church without Walls community.
From 2019 Church without Walls has begun to not only cover the regular activities of our community but also contribute to the cost of ministry through the WCP by paying a proportion of what is called the 'Parish Share'. Over the next four years that share will increase each year as we move towards financial sustainability. In 2023 Ruth's current contract will come to an end and there will be a need for the church community to be able to contribute to the ongoing ministerial costs of Ruth's successor. This will be a challenge for a small new community but as part of the wider Walton Churches Partnership there will undoubtedly be opportunities for support and sharing.
While the overall bank account is held with Walton Churches Partnership we have a number of people who manage the cash and banking as well as the book keeping and accounting. Emma Tyler is our treasurer and Roseann O'Leary is responsible for banking.