Baptism (sometimes called Christening), is a celebration which can be happen at any point in your life from a small baby to a grown adult.
It is a very special service where you will make important promises about your own faith and about your own decision to follow Jesus in your life.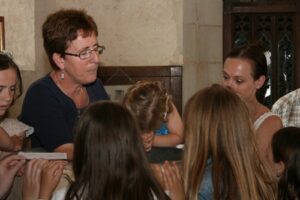 Or, if bringing a small child for baptism, you will make promises on their behalf as you decide to start your child on the journey of faith and ask for the Church's support in doing this.
Baptism is a 'sacrament', which means it is a visible sign of God's love.
In baptism, we are thanking God for the gift of life and publicly acknowledging God's love.
We are acknowledging that we all need to turn away from the mess we make of our lives and to accept God's offer of a new start.
Baptism marks the start of a journey of faith, a journey which you do not make alone but share with the church community that you become a part of.
In Church without Walls there are so many ways to share in that journey from joining us as a family at our Sunday gatherings or coming along to any of the midweek groups where you can share together about the struggles and joys of the journey of faith.
When you bring your child for baptism, you will be asked to declare publicly on behalf of your child that you believe in God and that you will bring your child up to follow Jesus.
You will be asked to answer, on your child's behalf, that you have decided to turn away from everything which is wrong and instead to turn towards Christ.
These are big promises that you and the child's godparents make, so do take them seriously.  They are made in the presence of God and in front of family, friends and the church community.  We will also make serious promises to support you and pray for you and your child.
If you are thinking about baptism or thanksgiving for you or your children then the first thing to do is come along to one of our services, they are all very easy and accessible from Café Church to Forest Church.
Do also get in touch directly with Ruth who will arrange a time to visit.
At Church without Walls we generally hold baptisms and thanksgivings on a Saturday in St Lawrence Church in Broughton and they are conducted by Revd. Ruth Maxey (URC Minister and minister of CWW) or by Fr Keith Straughan (Anglican Priest in the partnership).
Following the service of baptism you will be welcomed formally into the Church without Walls community at one of our Sunday services following.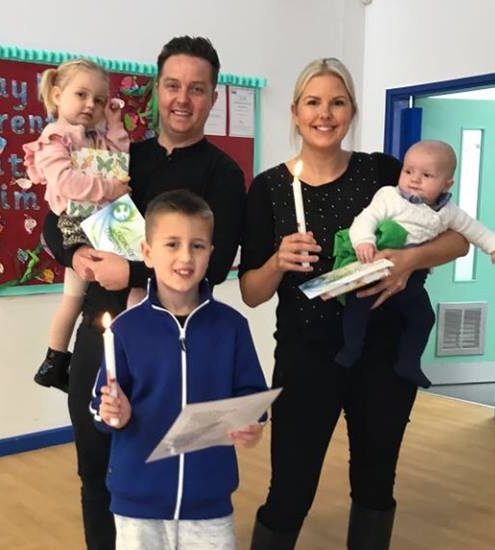 In the Anglican, Methodist and United Reformed Churches (URC) traditions baptism can happen at any point in your life, from an infant upwards.
In the Baptist tradition baptism is something that is a choice later in life and therefore can only happen when a young person or adult are able to make their own choice.
Church without Walls is an ecumenical partnership of all four traditions and we therefore welcome both infants and adults for baptism.