Small groups are a great way to get to know people better and to dip your toe into our community! 
Currently we have a number of day-time gatherings and are hoping in the near future to have some sort of evening group. Do get in touch if you would be interested.
Knit, Natter & Sew: Monday 11 to 12.30am @ The Broughton (Pub)
Do you like to make things? Would you like to learn or share your crochet or knitting skills? Or do you simply like to chat!
Get in touch with Sue Wilson for more information: suewilson26@btinternet.com
Talking Point: Tuesday & Thursday 1pm to 2.30pm @ Broughton Rectory, London Rd MK10 9AA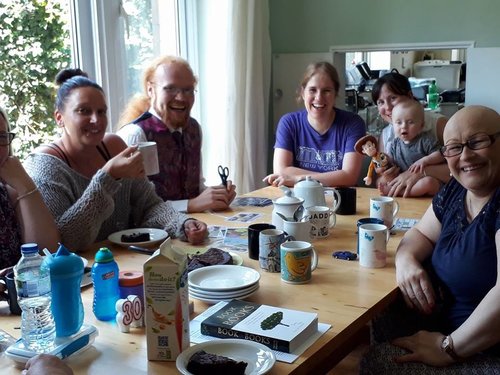 Would you like the chance to think about some of life's big questions in a small relaxed group? We run two groups (both use the same material so only come to one!) on a Tuesday and Thursday during school terms.
Coffee Morning: Monthly on 3rd Friday 10 to 11.30am @ Broughton Pavilion
A chance to enjoy a cuppa, some homemade cakes (all money to charity) and good company!
Just drop in, on your own or bring your friends.