Church without Walls is a new Christian community that is trying to work out what it means to follow Jesus and reflect God's love in Broughton and Brooklands, Milton Keynes, today. In some ways we might seem a bit different to 'normal' church.
We don't have our own building; we don't have fixed ways of doing things; we don't make any assumptions about what people know or believe about God.
Instead we are trying to understand what God is saying to us today, and to put this into effect in the life of our new Christian community here.
As a community all are welcome and we support the statement of the Inclusive Church Movement.
"We believe in inclusive Church - a church which celebrates and affirms every person and does not discriminate. We will continue to challenge the church where it continues to discriminate against people on grounds of disability, economic power, ethnicity, gender, gender identity, learning disability, mental health, neurodiversity, or sexuality. We believe in a Church which welcomes and serves all people in the name of Jesus Christ; which is scripturally faithful; which seeks to proclaim the Gospel afresh for each generation; and which, in the power of the Holy Spirit, allows all people to grasp how wide and long and high and deep is the love of Jesus Christ."
Our story
Here is a short video from a few years ago that tells some of the story of how Church without Walls began and the people who are involved.
What we believe
We may be new but we are also part of the Church of God which has already lasted for 2000 years.
We believe in the same creeds (statements of belief) that most churches do, (though we won't pretend that we fully understand all of them, or never struggle with them).  We also realise that when people enter into a relationship with God it is a bigger, messier and more wonderful thing than any statement of beliefs can fully capture.
At the heart of our journey as a community of Jesus' disciples, will be our vision for the coming year(s) which will help to direct our living and inform our planning. Such a vision is not an easy thing to state. It can't be imposed but must be developed and owned by all of us.
Core values
As we move forward we need to agree some key themes (or signposts) for the coming year, trusting that God will give us the wisdom, discernment, patience and love we need to guide us. This is the important task that we are beginning and here is a first outline of five key themes.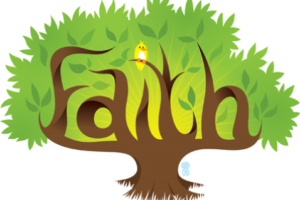 As we live our lives and learn more of God's love for us and for others, each of us will be challenged to grow in different ways.   As a church community we want to support each other on this journey, learn from each other and walk alongside each other as we try to follow Jesus in our lives.
We believe that human beings are designed to be in a relationship with God and prayer is part of that relationship and a gift from God.
We hope to find ways to encourage each other in our relationship with God, to find different ways of praying that suit our different personalities ,and to pray for ourselves, each other, Church without Walls and the other churches, our community, our country, and the world.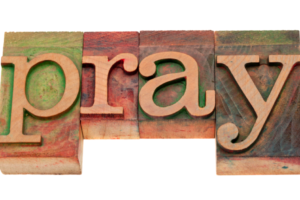 Love lies at the very heart of God.   This is best seen in his gift of Jesus and his invitation to become part of his family.
To be true to this calling, we must also be people of love: opening our hearts and lives as we love and value all people.
Jesus treated all people as if they had a worth that comes from being loved by God.
We want to try to love people the way Jesus did, being open to see the ways that God works even through the most unlikely people.
Time and again in the Bible and in the Church's story there are examples of God blessing people – giving them his favour and protection – loving them in practical ways.
As we try to follow Jesus and to share God's love, we are called to bless others and our world through our praying, our sharing, our giving, our teaching, our helping, our encouraging and our protecting.
We believe that we are called to be generous because God has been generous and loving to us.
What this looks like will be different for each of us depending on our own circumstances and the different gifts we have to share.
It might be that we are good at being there for others when they need us. It might be that we have different skills and talents that we can use to help others, or to make our little part of the world just that bit nicer.
It might be doing things that help in our community, or in the world.   It might be giving financially to support local and global charities, and also supporting CWW and its Partnership churches.  Whatever gifts, skills and talents each of us have, we want to encourage each other in them and to be a generous people.